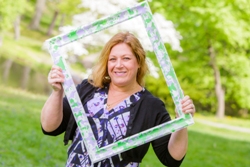 A Love for my Patients' Healthy Smiles
Every patient is unique and has different needs and wants. My goal is to help each individual understand what dentistry has to offer them, and to help them make decisions and obtain the goals that are right for them. I've realized that I learn the most by listening to my patients and understanding their needs. That lesson is valuable in more than just my career, as I realize there is very rarely only one solution to a problem.
I am rewarded daily by my relationships with a wonderful community of patients. I get a tremendous amount of satisfaction from helping people, whether I'm eliminating pain, providing the ability to eat better, or creating an incredible smile. The best compliment is having patients as part of my practice for many years, and I'm especially honored when they bring a family members and friends to join us. They value what we do, and want to share our caring atmosphere with those most important to them. I cannot imagine another, more perfect profession than dentistry.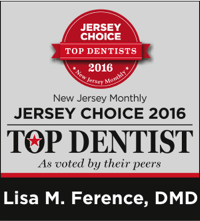 Education and Continuing Education
Dentistry is constantly changing through new technology, new methods, and new materials, which makes it an exciting profession. In order to provide the highest quality and the most choices for my patients, I continually seek information through continuing education programs to keep my knowledge current.
Much of my recent continuing education has been obtained through Spear Education in Scottsdale, Arizona, where I am a Faculty Club member and a Visiting Faculty member. I also enroll in courses at local and national dental meetings to have access to a wide variety of topics. In addition, I participate in two study clubs where groups of doctors meet to share knowledge regarding advanced and complex dentistry.
Professional Memberships
Passaic County Dental Society
Supporting Our Community
I am passionate about contributing to our community and consider service to others an important part of my life. During Children's Dental Health Month I visit local schools to educate children about keeping their teeth healthy, and show them how to do so. I volunteer with Dental Lifeline Network to provide needed care to disabled, elderly, or medically compromised individuals who would otherwise be unable to obtain dental treatment. I support the programs of the Open Wide Foundation which brings dentistry to areas of the world that lack basic services, and which recently created a dental clinic in Peronia, Guatemala.
I am a member of the New Jersey Disaster Victim Identification Team. Working with the NYC Office of the Medical Examiner, I volunteered for nearly a year identifying victims of the September 11th Terrorist Attack on the World Trade Center, and also assisted with the identification of victims of the American Airlines Flight 587 crash in Belle Harbor, Queens.
Outside the Office
I grew up locally and love living here with my husband, John, and our two children, John and Jillian. When I'm not caring for my patients, I love spending time with my family traveling or just relaxing at home. I'm an avid reader, enjoying classics and biographies as much as best sellers. Other interests include dancing, baking cookies, photography, leadership training, and running. I enjoy local charity 5K's and the annual Disney Princess Half Marathon at Walt Disney World in February which benefits the Children's Miracle Network. I look forward to every spring, so I can watch the Yankees play baseball!