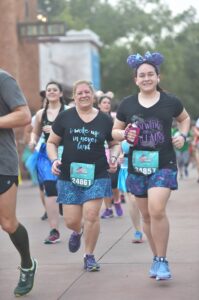 At Clifton Dental Arts, we are passionate about supporting charities that focus on the wellbeing of children.  This year we're proud to partner with Children's Miracle Network Hospitals! In working with Children's Miracle Network Hospitals we are hoping to aid in offering support to children who are presented with challenges in their development and health, sometimes from the moment of birth.
Each year, Disney also makes a donation to the Children's Miracle Network on behalf of all the participants in the Princess Half Marathon Weekend events. The hospitals are located across the United States. There are runners that come from all across the country as well, and it's nice to know that the funds could be used to support local hospitals near their homes. These hospitals provide services that include rehabilitation and healthcare for children with brain and spinal cord injuries, autism and developmental delays, children who were born premature, as well as those who have life-changing illnesses, among other things.
We are happy to be able to join a community of hard-working people who feel as passionately about this cause as we do. Giving back to those in need is so important. If you're feeling inspired, you can learn more about Children's Miracle Network Hospitals and donate here.